Brazilian President Luiz Inacio Lula da Silva will not attend the inauguration of Javier Miley as President of Argentina on December 10 because he felt "personally offended" by the president-elect's insultsThis was announced by Brazil's Special Adviser on International Affairs, Celso Amorim.
At the same time, he emphasized that Lula was personally offended because Miley called him a "thief" and a "fierce communist" in an interview during the election campaign.
"From what I know about President Lula, it is difficult for me to come to the inauguration because he felt personally insultedbut the Brazilian state will be represented," Amorim told O Globo newspaper after learning that Miley had invited former Brazilian President Jair Bolsonaro, who has already confirmed that he will go to Buenos Aires.
Source: Aristegui Noticias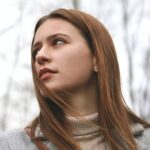 As an experienced journalist and author, Mary has been reporting on the latest news and trends for over 5 years. With a passion for uncovering the stories behind the headlines, Mary has earned a reputation as a trusted voice in the world of journalism. Her writing style is insightful, engaging and thought-provoking, as she takes a deep dive into the most pressing issues of our time.