Prime Minister Rishi Sunak reportedly said the government should "just let people die" during the Covid-19 pandemic rather than impose a second national lockdown, according to a report Monday investigating Britain's handling of the crisis.
Patrick Vallance, who was the government's chief scientific adviser during COVID, wrote in his diary about a meeting on October 25, 2020, involving then-Prime Minister Boris Johnson and Sunak, who was Chancellor of the Exchequer.
A diary entry shown at the inquiry recorded Dominic Cummings, Johnson's most senior adviser during the pandemic, relaying to Vallance what he said he heard at the meeting.
Vallance quotes Cummings in his diary: "Rishi (Sunak) thinks people should be left to die and that that's okay. "All of this shows a lack of leadership."
Sunak's spokesman said the prime minister would set out his case when giving evidence to the inquiry "rather than answering piecemeal".
The inquiry is examining the government's response to the coronavirus pandemic, which has paralyzed large sectors of the economy and killed more than 220,000 people in the UK. The investigation will last until the summer of 2026.
Senior government officials have repeatedly stated that they are not prepared for a pandemic and that culture "toxic" and "sexist" hampered the response to the health crisis.
The danger for Sunak is that evidence from the inquiry will undermine his attempt to portray himself as a replacement for Johnson's chaotic leadership, even though he was one of that government's most senior ministers.
Source: Aristegui Noticias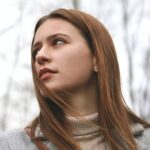 As an experienced journalist and author, Mary has been reporting on the latest news and trends for over 5 years. With a passion for uncovering the stories behind the headlines, Mary has earned a reputation as a trusted voice in the world of journalism. Her writing style is insightful, engaging and thought-provoking, as she takes a deep dive into the most pressing issues of our time.