Thirty-one children clinging to life were rescued from Al-Shifa hospital in northern Gaza and transferred to the southern Gaza Strip on Sunday.
This was a UNICEF operation in collaboration with international agencies, the Palestinian Red Crescent Society, medical authorities and hospital staff.
The condition of the newborns deteriorated rapidly following the tragic deaths of several more babies and the complete cessation of all health services in Al Shifa.
At the request of health authorities, the babies were transferred to temperature-controlled incubators under the supervision of medical staff from Al Shifa Hospital to Al Helal Al Emarati Hospital in Rafah in southern Gaza.
It is reported that their condition is now stabilized in the neonatal intensive care unit.
UNICEF and partners are supporting the identification and registration of infants to help locate them and reunite them with parents and relatives where possible.
Since the escalation began, UNICEF has provided medical supplies and baby supplies to hospitals in the southern and middle areas of the sector, treating an estimated 244,000 people.
The international agency said water had been delivered to five hospitals by tanker trucks in the past few hours.
Source: Aristegui Noticias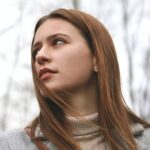 As an experienced journalist and author, Mary has been reporting on the latest news and trends for over 5 years. With a passion for uncovering the stories behind the headlines, Mary has earned a reputation as a trusted voice in the world of journalism. Her writing style is insightful, engaging and thought-provoking, as she takes a deep dive into the most pressing issues of our time.