This Monday, Team USA lost 2-1 in the second leg of the CONCACAF Nations League quarterfinals, but advanced with a 3-0 score in the first leg and, in addition to reaching the semi-finals of this tournament, secured its berth. for the 2024 America's Cup, of which it will become the host country.
The United States took a 4–2 overall lead in this match, which was much closer to what the scoreboard reflected, and which was ultimately decided by the Americans' first-leg victory, achieved in the final ten minutes of that match. .
Fulham defender Anthony Robinson, who had a goal and an assist in the first leg, gave the United States the lead against Trinidad and Tobago with a 25th-minute header from Sergiño Dest's pass.
But Greg Berhalter's side had a difficult game in the 39th minute when Serginho Dest was sent off for seeing two yellow cards within seconds. The first for hitting the ball, and the second for continuing to repeatedly protest to the referee.
With ten men, Trinidad and Tobago took heart and came back with goals from Reon Moore in the 43rd minute and Elvin Jones in the 53rd minute, a powerful free kick from 28 meters from which goalkeeper Matt Turner was able to do more.
The United States was spooked and Trinidad and Tobago had two opportunities to score a third goal and possibly restart the match.
The United States managed to defend itself, and the 1:2 score was enough to achieve the dual goals of a Nations League semi-final and a spot in the Copa America.
He did so on the day CONMEBOL announced that Miami and Atlanta would play the final and opening matches, respectively.
The final of the current America's Cup, which will take place entirely in the United States, will take place on Sunday, July 14, 2024, at the Hard Rock Stadium in Miami, which can accommodate more than 65 thousand spectators.
In turn, on June 20, the Mercedes-Benz Stadium in Atlanta will open, accommodating more than 71 thousand spectators. EFE
Source: Aristegui Noticias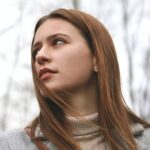 As an experienced journalist and author, Mary has been reporting on the latest news and trends for over 5 years. With a passion for uncovering the stories behind the headlines, Mary has earned a reputation as a trusted voice in the world of journalism. Her writing style is insightful, engaging and thought-provoking, as she takes a deep dive into the most pressing issues of our time.