Yemen's Houthi rebels today released video of the capture of the cargo ship Galaxy Leader in a military operation Sunday in the Red Sea, in which they used a helicopter to board the ship and fly it to the Yemeni coast.
The Mexican Foreign Ministry confirmed that at least two Mexicans were on the ship.
Footage broadcast by al-Masirah television, which is close to the Houthis, showed a helicopter painted in the flag of Yemen and Palestine landing on the ship and being boarded by a dozen masked militants armed with assault rifles.
While inspecting the ship, the attackers entered the cabin, where there were about four crew members who, without resisting, raised their hands when they were threatened with weapons.
After taking control of the vessel, about five motorboats guarded the vessel to guide it to an unspecified Yemeni port, according to the images, which did not show scenes of gunfire or apparent violence.
The Houthis announced on Sunday the seizure of a ship they say belongs to Israel and said such operations only targeted ships flying the Israeli flag or belonging to it.
The cargo ship Galaxy Leader, which carried the vehicles, is owned by a British company but operated by the Japanese shipping company Nippon Yusen (NYK Line), which clarified that its crew on board consisted of 25 sailors of Bulgarian origin. time of capture., Ukrainian, Filipino, Mexican and Romanian.
The hijacked ship, sailing from India to Turkey, was flying the flag of the Bahamas and was partly owned by Israeli tycoon Rami Unger, which was the impetus for the operation.
Following the Houthis' statement, Israeli Prime Minister Benjamin Netanyahu's office "strongly" condemned what it considered an "Iranian attack on an international ship", but Tehran today rejected the accusations.
For its part, the Japanese government condemned the hijacking of the cargo ship, which was operated by a Japanese company, and demanded the release of the 25 crew members held hostage in the incident.
The Houthis assured that they would continue such operations "against the Israeli enemy until the aggression against the Gaza Strip ceases and the brutal crimes that continue to this day cease" both in the Palestinian enclave and in the West Bank. EFE
Source: Aristegui Noticias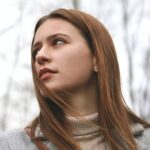 As an experienced journalist and author, Mary has been reporting on the latest news and trends for over 5 years. With a passion for uncovering the stories behind the headlines, Mary has earned a reputation as a trusted voice in the world of journalism. Her writing style is insightful, engaging and thought-provoking, as she takes a deep dive into the most pressing issues of our time.