North Korea has notified Japan of its plans to launch another launch vehicle that will carry its first reconnaissance satellite into space within the next ten days.
This was reported by Kyodo with reference to the Japanese government, Ukrinform reports.
The Japan Coast Guard said North Korea's notification identified three maritime danger zones where missile debris could fall during the launch attempt: two in the Yellow Sea west of the Korean Peninsula and one east of the Philippine island of Luzon in the Philippine Sea. . The same areas in North Korea were identified as dangerous during two previous launch attempts in May and August.
North Korea may make a third attempt within the next ten days. The notice specifies the period from midnight Tuesday to midnight December 1.
Japanese Prime Minister Fumio Kishida's office stated that the head of government instructed Pyongyang to persuade Pyongyang to cancel the plan and also informed allies (the United States and South Korea). Kishida also instructed relevant ministries and departments to fully prepare for the possible launch of the North Korean satellite.
"Any activities by North Korea using ballistic missile technology, including attempts to send satellites into space using rockets, are prohibited by UN Security Council resolutions," the Japanese Prime Minister's office said. The statement was included.
After two previous failed attempts to launch a military reconnaissance satellite, Pyongyang announced plans to launch another attempt in October but failed to do so.
In South Korea, they believe that this is due to North Korea's inability to independently eliminate technical problems with the missile and turned to Russia, which helped solve problems with its engines.
South Korea, the United States and Japan suspect Pyongyang of testing a long-range intercontinental ballistic missile, whose launch technology is the same as those used in space launch vehicles, under the pretext of launching satellites into space.
As Ukrinform reported, North Korea South Korean Defense Minister Shin Won-sik said Sunday, citing intelligence, that they could launch the military spy satellite "in a week or so."
Source: Ukrinform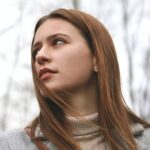 As an experienced journalist and author, Mary has been reporting on the latest news and trends for over 5 years. With a passion for uncovering the stories behind the headlines, Mary has earned a reputation as a trusted voice in the world of journalism. Her writing style is insightful, engaging and thought-provoking, as she takes a deep dive into the most pressing issues of our time.