Third-quarter results at Zoom Video Communications Inc., as the company is officially called, were better than expected. This had a positive effect on the stock market value.
Zoom's third quarter, which ended Oct. 31, was better than analysts expected. Net income per share was $1.29 and revenue increased 3 percent year over year to $1.137 billion. That's more than analyst expectations: $1.09 per share and revenue of $1.12 billion.
Loyal audience
Zoom owes these numbers to a growth in its customer base. The number of business customers increased by five percent compared to the previous year. In addition, users are more likely to stick with it. Not much more, but sales were one percent below the previous year.
Zoom didn't just move on, but also introduced some innovations during the quarter. In October, the company presented a whole package of AI applications. AI Companion and the new digital AI workspace Zoom Docs have also been included in this area.
For the next quarter, Zoom expects earnings per share of $1.13 to $1.15 on revenue between $1.125 billion and $1.13 billion.
Source: IT Daily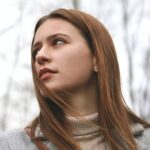 As an experienced journalist and author, Mary has been reporting on the latest news and trends for over 5 years. With a passion for uncovering the stories behind the headlines, Mary has earned a reputation as a trusted voice in the world of journalism. Her writing style is insightful, engaging and thought-provoking, as she takes a deep dive into the most pressing issues of our time.