According to information published this Wednesday (21) on the website of the Protocol, Google will develop its own media formats to compete with Dolby Atmos and Dolby Vision technologies. The initiative, internally called Project Caviar, will support HDR video and 3D audio for free, with no royalties from hardware manufacturers or consumers.
End of Blu-Ray? 1TB optical disc could be the future of media
Folio Photonics wants to bring the product to market in 2024
According to the source, in early 2022, Google held a closed presentation of Project Caviar, which was attended by several partners and equipment manufacturers.
Project leader Roshan Baliga reportedly stated that the company's goal is to create "a healthier and broader ecosystem for premium experiences"from the media.
For Google, one of the big benefits of this initiative will be the support for these media formats on YouTube, which does not yet support Dolby Atmos and Visionand therefore making the technology available to interested third parties, expanding the company's influence in this space.
Understanding Dolby Atmos and Dolby Vision
It should be noted that Google has been developing codecs and open media technologies for some time, having bought the On2 company (specializing in video technologies) in 2009. Google is also leading the development of the AV1 video codec. Now, Project Caviar is going to take it one step further by bringing open standard 3D audio and HDR video support at no cost to the industry.
This media space is currently dominated by Dolby technologies, namely Dolby Atmos and Dolby Vision. Atmos is a surround sound technology that allows more three-dimensional experience by adding height channels to the soundin addition to the existing side and bass channels.
Google won't be the first company to challenge Dolby's hegemony.
Dolby Vision is a set of technologies and tools for processing HDR images. Its main purpose is to take care of the interpretation of the data contained in the image so that it is optimized and reproduced in the best possible way on different screens, providing a result that is closer to the content creator's desire.

Continuation after commercial



YouTube vs. Dolby
The big problem with Dolby technologies for partners and manufacturers is the cost of licensing. While the company has not disclosed the values ​​openly, the protocol report mentions $2 to $3 price charged by TV manufacturers for each unit sold. For PC gamers, Dolby Atmos costs BRL 54.95 (Microsoft Store).
As the owner of the largest video platform in the world, Google needs a free alternative under its control to offer a more immersive experience on YouTube.
War of media formats
Google won't be the first company to challenge Dolby's hegemony. Samsung, for example, has refused to offer the Atmos and Vision standards on many of its TVs and has instead developed the HDR10+ format as a free alternative.
Despite this, the adoption of these technologies depends on influences, and this is the point at which Dolby stands out precisely because of its strong partnerships. including HBO Max, Disney+ and Netflix, as well as Apple which recently introduced Spatial Audio with Atmos to Apple Music.
This is where Google can stand out, having giant platforms under its control (and perfectly compatible with Project Caviar), including Android smartphones and devices, YouTube, Android Auto, and many others.
Want to learn more about these technologies? Then check out our dedicated article on all things spatial audio below:
What is spatial audio and how does it work?
Audio technology is present in the latest Apple devices, but the concept is broader than the use of the brand.
Source: Protocol
…..
Source: Mundo Conectado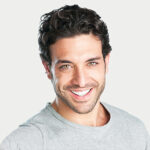 I'm Maurice Knox, a professional news writer with a focus on science. I work for Div Bracket. My articles cover everything from the latest scientific breakthroughs to advances in technology and medicine. I have a passion for understanding the world around us and helping people stay informed about important developments in science and beyond.