According to Kaspersky's Financial Cyber ​​Threats report, attacks in the financial sector are increasingly business-oriented and away from the consumer. Data from Kaspersky Security Network shows that the number of financial cyber threats, especially banking Trojans, attacking users in the business sector in Turkey increased from the first quarter of 2022 to the second quarter. Financial phishing attempts at banks and e-commerce also increased during this period.
The Banking Trojan is a type of malware widely used to steal data stored or processed through online banking systems, e-payment systems, and plastic card systems. The number of business users attacked by banking Trojans in Turkey increased by 11 in Q2 2022 compared to Q1.
Financial phishing is rapidly gaining traction in the region as a means of stealing information. Phishing refers to a form of online fraud in which scammers send false alerts from banks, e-payment systems and other organizations to trick consumers into sharing their financial information. Alerts sent by the scammer may include data loss, login credentials updating, or system failures that cause passwords, credit card numbers, bank account details, and other confidential information to be stolen. According to Kaspersky telemetry, a total of 388,497 financial phishing attacks against organizations were detected in Turkey in the first half of 2022. Payment systems were among the most attacked (57), followed by e-commerce sites (24) and banks (19).
Kaspersky's Chief Technical Experts Emad Hafar, He said: "A life without internet seems strange to us. So much so that we have now moved our entire financial life to digital. But because we are fascinated by digitization, we must also be aware of an unprecedented wave of challenges. Financial threats are a growing and growing reality, accompanied by the exploitation of human weaknesses. Companies trying to stay ahead of such fast-growing and sophisticated cyber-attacks should focus on fraud prevention and control of fraudulent transactions, reducing fraud risk and preventing reputational damage."
To help protect companies from financial threats and phishing attacks, Kaspersky recommends the following:
Train your employees, who are considered the first line of cyber defense. Make this an ongoing learning experience and teach them red flags to watch out for.
Likewise, educate your customers about cybersecurity do's and don'ts to protect them from falling victim to phishing scams.
Use Kaspersky Fraud Prevention, which proactively analyzes and detects whether a customer's device is infected with malware in real time.
Organizations can rely on Kaspersky Threat Intelligence to increase visibility and fuel their security operations with advanced intelligence.
About Kaspersky
Kaspersky is a global cybersecurity company founded in 1997. Kaspersky's in-depth threat intelligence and security expertise are continuously translated into innovative security solutions and services to protect businesses, critical infrastructure, governments and consumers around the world. The company's comprehensive security portfolio includes industry-leading endpoint protection and a range of proprietary security solutions and services to combat advanced and evolving digital threats. More than 400 million users are protected by Kaspersky technologies and we help 250,000 business customers protect their most important business assets.
Source: (BYZHA) – Beyaz News Agency
Source: Haber Safir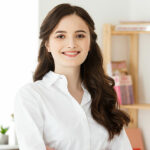 I'm Sandra Torres, a passionate journalist and content creator. My specialty lies in covering the latest gadgets, trends and tech news for Div Bracket. With over 5 years of experience as a professional writer, I have built up an impressive portfolio of published works that showcase my expertise in this field.