A Plague Tale Requiem was one of the games we used in our GeForce RTX 4090 review, and from the first moment it was clear to me that it is one of the most demanding to hit the market this year, and not in vain. We are talking about a title that configured in the maximum quality achieved 78 FPS in 4K with the specified graphics cardalthough thanks to DLSS 3 and frame generation, it could reach 134 FPS without problems.
We also saw that its requirements made an important leap to PC, because in order to be able to play with the lowest possible configuration while maintaining acceptable fluidity, it is necessary to have GeForce GTX 970 or with Radeon RX 570, and the recommended requirements listed nothing more and nothing less than a powerful GeForce RTX 3070 for 1080p gaming. I like to think that those requirements are excessive, but I can confirm that A Plague Tale Requiem is very hardware demanding.
Due to its high hardware demands, I had my doubts about how this title would perform on the Xbox Series X and PS5. It was clear that eventually it would be necessary sacrifice in graphic quality or resolution for A Plague Tale Requiem to work well on both consoles and today we can confirm that it does.
ElAnalistaDeBits shared a video analysis where we can see that the game still works 1440p and 30 frames per second on both consoles (40 FPS at 120 Hz), but the Xbox Series X offers more stable performance and PS5 has problems in certain areas, especially those more open and with a large number of rats.
On the Xbox Series S we have a significant drop in graphics quality and the game just keeps running 1080p and 30 frames per secondalthough in any case it is quite an achievement considering the minimum requirements of A Plague Tale Requiem and taking into account the GPU that the console mounts.
The PC version is the one that offers overall better graphics quality, and is particularly notable for increased vegetation, excellent ambient occlusion and shadows, and higher quality anisotropic filtering. The said version will also soon receive a patch that will apply ray tracing, the said patch will improve the quality of the graphics but will increase the hardware requirements even more.
As for the performance of the PC version, we can see it a modest GeForce RTX 3050 can push it to 2240 x 2160 pixels with DLSS in quality mode, setting the graphics to maximum and maintaining stable averages between 30 and 55 FPS depending on the area we are in, as the frame rate can fluctuate a lot. This also points to optimization issues without any doubt. The GeForce RTX 3060 Ti moves quite comfortably at 1440p with maximum quality thanks to DLSS in balanced mode, as it stays in the 60 FPS range with a small drop.
For smooth gaming in 4K and stable 60 FPS with A Plague Tale Requiem in maximum quality it's not enough to have a GeForce RTX 3080because as we see in the video, the said graphics often drops below 60 FPS even with DLSS 3 in performance mode.
Source: Muy Computer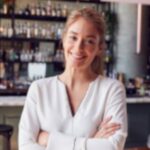 Alice Smith is a seasoned journalist and writer for Div Bracket. She has a keen sense of what's important and is always on top of the latest trends. Alice provides in-depth coverage of the most talked-about news stories, delivering insightful and thought-provoking articles that keep her readers informed and engaged.