SpaceX raises prices for terminals and monthly Starlink satellite communications subscriptions for new customers from Ukraine.
This was reported by the Financial Times, Ukrinform reports.
Starlink terminals, which cost around $385 at the start of the year, will raise the price to $700 for new Ukrainian consumers, according to the company.
The monthly Starlink satellite communication subscription fee, which dropped from $100 to $60 prior to Ukraine's Independence Day on August 24, will now rise to $75.
Starlink prices have also increased in Poland, where many Ukrainians use Starlink to avoid problems with domestic mail delivery. At the same time, prices remained the same in Slovakia and many other European countries.
As Ukrinform reports, SpaceX company applied in October to the US Department of Defense to take over payment for satellite internet communication services in Ukraine provided by Starlink terminals, which were given as aid by Musk. Later, Musk clarified that he did not seek reimbursement of costs already incurred, but that he would not be able to continuously finance the operation of the terminals, as it would cost the company more than $120 million by the end of 2022 and about $400 million in the next 12 months. .
After the backlash caused by the posts of the founder of SpaceX, he announced that the Ukrainian government decided to continue its free financing. Musk even said that he would create a donation feature on Starlink's checkout page, and that his company eventually closed the issue and formally withdrew its funding request from the US Department of Defense.
Photo: "The Verge"
Source: Ukrinform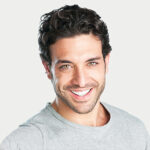 I'm Maurice Knox, a professional news writer with a focus on science. I work for Div Bracket. My articles cover everything from the latest scientific breakthroughs to advances in technology and medicine. I have a passion for understanding the world around us and helping people stay informed about important developments in science and beyond.