Apple CEO Tim Cook confirmed on Twitter that Apple uses Sony camera sensors in the iPhone lineup, in a partnership that has lasted over ten years. Cook made the announcement following a visit to Japan and thanked Sony CEO Kenichiro Yoshida for accompanying him to the company's Kumamoto sites.
Apple doesn't often clearly state the specifications and origins of each iPhone component. With this statement, Cook, in addition to opening the relationship between the two companies, strengthens the importance of partnership. "We've partnered with Sony for over a decade to create the world's best camera sensors for the iPhone."
Sony and Apple partnership to last
In the image sensor market, Sony is considered to be one of the biggest leaders in the sector with a market share of around 44%. Therefore, the partnership between the two companies is not a big surprise, and many rumors have already indicated that Apple is using the Japanese company's sensors. In addition, the iPhone 15 should also have a Sony sensor and maintain partnerships between companies for years to come.
The latest rumors suggest that Sony succeeded in developing a new image sensor with a semiconductor architecture capable of capturing more light, reducing overexposure and underexposure. The new sensor is expected to appear in Apple's next generation of iPhones, but it will also ship to other smartphone makers. From the image posted on Twitter, we don't know exactly what is being shown to the Apple CEO, but we can assume that the visit to the Kumamoto factory was to get acquainted with Sony's alleged new camera sensor.🇧🇷
Despite the challenges facing the tech sector, Apple continues to perform well. The arrival of the iPhone 14 should guarantee strong financial results in the final months of the year for the company, which appears to be already considering possible improvements for the iPhone 15.
Japan and the Netherlands agree to limit technology exports to China
China files WTO lawsuit seeking to end US-imposed export controls
Source: Edge
🇧🇷
Source: Mundo Conectado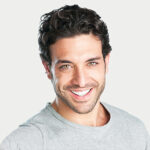 I'm Maurice Knox, a professional news writer with a focus on science. I work for Div Bracket. My articles cover everything from the latest scientific breakthroughs to advances in technology and medicine. I have a passion for understanding the world around us and helping people stay informed about important developments in science and beyond.