The main feature of Apple's mixed reality headset will be the ability to quickly switch between AR and VR modes. This was reported by Bloomberg.
According to the agency's analyst Mark Gurman, Apple's first AR/VR device will have the ability to quickly switch between modes. He stated that the user can instantly turn off one mode and turn on another with the help of a special wheel. The headset, which will be called Reality Pro, will probably have a price tag of $ 3,000.
Mark Gurman also said that the device will receive several external cameras that will analyze the environment and record video, and a sensor that monitors the user's eyes. Thus, the device owner will be able to navigate with his eyes. Gurman, listing the features of Reality Pro, noted that the user must bring their thumb and index finger together to select a menu item or activate certain tasks.
The expert explained video chat via FaceTime, which is one of the features of the headset. When launched, the user will be able to see a realistic avatar of his interlocutor. However, this function consumes a lot of gadget resources, so the headset will only support video chats between two users at the initial stage.
To prevent the device from overheating, the device will receive an external battery that can be placed in a pocket. The headset will run for a maximum of two hours on one charge.
Source: Port Altele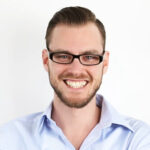 John Wilkes is a seasoned journalist and author at Div Bracket. He specializes in covering trending news across a wide range of topics, from politics to entertainment and everything in between.