New Apple computers are equipped with slower SSD drives than previous generation models. Its flaws were revealed by 9to5mac.
Journalists reviewed the new MacBook Pro based on M2 Pro processors and noticed that SSDs have a write speed of 3154 megabytes per second and a read speed of 2973 megabytes per second. For comparison: The MacBook Pro drive in the M1 Pro produced 3950 and 4900 megabytes per second, respectively, in the same tests.
In the write and read test, the SSD Mac mini based on the M2 chip showed a speed of about 1500 megabytes per second. That's 30-50 percent lower than the M1-engined model that debuted in November 2020.
Experts explained that the decrease in speed was due to the American company's switch to large NAND memory modules. In the MacBook Pro model, four NAND modules are installed in the base of the M1 Pro, providing high operating speed. According to journalists, the same situation occurred with MacBook Air laptops based on M1 and M2 chips, as a result of which the new model turned out to be less productive than the old one.
Source: Port Altele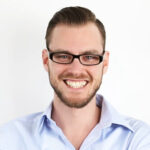 John Wilkes is a seasoned journalist and author at Div Bracket. He specializes in covering trending news across a wide range of topics, from politics to entertainment and everything in between.