Nintendo has shared a warning to owners of its popular portable console, Switch. The company asks its users to be careful against the condensation effect that can damage the device. Here are all the details.
Most Switch users are more concerned about issues like the infamous Joy Con stick drift. But there seems to be another serious issue that could seriously damage the new handheld console. The Japanese video game giant shared a new tweet from its Japanese support account. The tweet essentially warned Switch owners about the condensation issue and also gave advice on how to fix the problem.
The company said Switch users should beware of water drops that may result from sudden temperature changes. Obviously, water droplets can form if there are significant temperature changes in the environment. This condensation can damage the console. While Nintendo has shared an image to illustrate the problem, the drawing does not show whether the drops are forming at the bottom or top of the display panel.
The company said that if these drops are noticed, you should completely turn off the Switch console and not put it to sleep. The pocket console should also be moved to a warm room until it dries. The tweet that shared the warning also included a link that offered instructions for turning the Switch off completely.
Source: Port Altele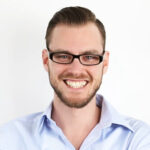 John Wilkes is a seasoned journalist and author at Div Bracket. He specializes in covering trending news across a wide range of topics, from politics to entertainment and everything in between.