In a few weeks two years will pass of which February 19, 2021, when telemetry and the first image confirmed that Perseverance is already on the surface of Mars, after a journey of just over nine months and approximately 200,000 kilometers. And even though it's been almost two years, watching Perseverance's video with Ingenuity attached, the descent to the surface of Mars, still gives me goosebumps.
During this period, the laboratory and the helicopter gave us a lot of interesting information about the Jezero crater, its location on the red planet, but the truth is that the mission of the laboratory that has aroused the most interest is taking some samples which, if all goes well, will travel from Mars to our planet sometime in the next decade. The idea of ​​these samples traversing space to reach Earth is equally impressive.
Of course, a mission of this caliber is a major engineering challenge in which every party involved must work to the hilt, or a single failure could derail the entire mission. So although Perseverance's sample recovery is still several years away, many engineering teams scattered around the world are already working on the mission.
We already told you last December that Perseverance had begun preparing samples for a collection operation, so we understand that the space agencies involved in the project They have already defined the way they will gather. And now a video from the European Space Agency confirms it, showing an animation that recreates the operation of the robotic arm that will be in charge of taking Martian soil samples.
As we can see on it, the process consists of two stages. In the first, a sample is taken from the ground in the middle part and then it is taken to a support in a warehouse with a container. After that, the arm will take a sample from its upper end and then yes, it will be placed in a container specially designed for placing the samples in the Mars Ascent Vehicle.
ESA and NASA they are considering a 2027 launch for the Earth Return Orbiter and the 2028 launch of the Sample Retrieval Lander. After the Mars Ascent Vehicle rendezvous with the Earth Return Orbiter, both space agencies hope to have samples back on Earth in 2033 for further analysis.
Source: Muy Computer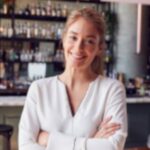 Alice Smith is a seasoned journalist and writer for Div Bracket. She has a keen sense of what's important and is always on top of the latest trends. Alice provides in-depth coverage of the most talked-about news stories, delivering insightful and thought-provoking articles that keep her readers informed and engaged.