Xiaomi has released the list of smartphones that will receive the second wave of MIUI 14 updates that will take place in March.
It includes hits like Xiaomi 11, Xiaomi 10S, Redmi K40, Redmi Note 12 and Note 10 Pro. The full list of phones is as follows: Xiaomi Mix 4, 12X, 11 Ultra, 11 Pro, 11, 11 Lite, 10S, Civi 1S and Civi 2, Redmi K40 Pro, K40S, K40, Note 12 Pro, Note 12 Pro+, Note 12 5G , Note 12 Explorer Edition, Note 12 Trendy Edition, Note 11T Pro, Note 11T Pro+, Note 11E, K40 Gaming Enhanced Edition, Note 10 Pro, Note 11 Pro, and Note 11 Pro+.
The company's Xiaomi Pad 5 Pro 12.4, Pad 5 Pro 5G, Pad 5 Pro, Pad 5 and Redmi Pad tablets will also be updated. However, MIUI 14 will reach them in early April.
Note that the company's new shell will be based on both Android 13 and Android 12. The version of the "green robot" will depend on the smartphone model.
Source: Port Altele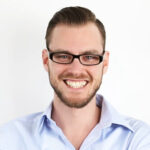 John Wilkes is a seasoned journalist and author at Div Bracket. He specializes in covering trending news across a wide range of topics, from politics to entertainment and everything in between.