dozens from Syrian citizens asked the people of Spain this Saturday in Madrid He end war in their country, a situation which, in their opinion, will come only with drop belonging the president from Syria Bashar al-Assadwho was accused of committing "genocide" against civilians.
protestersconvened by the Syrian Association in Spain, raised flags with a green and white stripe with three red stars in the center and black, a banner used by the Free Syrian Army, an opponent of Assad, to distinguish official flag, red, white with two green and black stars, which, according to opponents, represents only pro-government forces.
They also set up an aisle with Russian, Iranian and official Syrian flags for protesters to trample on, and held up banners with slogans against the "passivity" of the Western world in the conflict, which also described Al Asad How "dictator".
Majad Al Din, President of the Syrian Association in Spain, said that the situation in Syria "much worse than before" because war V Ukrainethe country with which the protest showed solidarity forced "everyone to attend to other matters", while cost increase belonging petrol wave food and fall wage in the country added earthquake which affected some northern regions, left Syria at the junction"horrible"as he stated.
In press statements, Al-Din was skeptical about a possible regime change after the May elections in Syria, while, in his opinion, Al Asad "This dictator and he held elections for 40 years with his father" and presidential predecessor Hafez al-Assad, for whom he sees the only solution is that the Arab countries and the West formalize "an agreement on his expulsion."
The date most often considered a date start off so-called Revolution Syria – March 15, 2011, although there is no consensus on the first trigger of popular uprisings against the government of Bashar al-Assad, which also turned 12 years old.
Source: Aristegui Noticias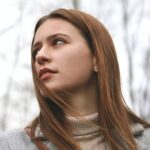 As an experienced journalist and author, Mary has been reporting on the latest news and trends for over 5 years. With a passion for uncovering the stories behind the headlines, Mary has earned a reputation as a trusted voice in the world of journalism. Her writing style is insightful, engaging and thought-provoking, as she takes a deep dive into the most pressing issues of our time.