If you read a lot on your mobile, have low or high vision and use Android, you are interested Android's new "Reading Mode".a feature that is released in Google's operating system as an application and that you can install regardless of the phone model you have.
As you can imagine, this reading mode is similar to the popular reading view offered by most PC web browsers, a feature that displays the text of articles, removing any distractions and, for what it's worth, making them easier to read. However, this new reading mode does accessibility feature. Keep this in mind as it does not replace reading view.
Speaking of reading view, Chrome is the only major browser that doesn't include reading view, although you can install an extension to fix it. In its PC version. It does offer a reading view ("lite view") on mobile, but unlike other Chromium derivatives, not by default.
In short, use an alternative (Brave, Edge, Vivaldi) if you're looking for a better web browser for Android that gives you more than basic Chrome features, including reading view. In fact, reading mode works with everyone, because as you read, it is an accessibility feature that will be annoying for those who do not have vision problems.

You can find reading mode on Google Play. Once installed, simply follow the wizard and grant it permission to run in Android's accessibility settings, a process that varies slightly depending on your phone's system version and the customization layer it contains. More or less:
Make sure you have the "Accessibility" button turned on.
Turn on reading mode in accessibility apps.
You already have it. However, it will also depend on the Android you are using. basic characteristics of access to read mode: On most Android models you will have to "hold" the floating button (you can set it so that it is not so distracting) which will barely mute when you are not using it, while on Samsung Galaxy you can assign a shortcut to activate it, on Xiaomi you can pin it to the side panel.
The rest of it is simple to operate: the corresponding button appears for almost any text source that is displayed on the screen, whether it's a web page or an application, and when pressed it overlays a layer – which takes a while to load – text only and very large font with good contrast, as well as three buttons at the bottom to increase or decrease the size, to read aloud or to adjust the display options (width, colors, etc.).


The truth is that Android's reading mode doesn't score very well on Google Play, but it's its first version and it can only get better, so we'll have to give it a chance. The good thing is that it's a standalone app that anyone can install, so it's available to everyone who needs it.
Source: Muy Computer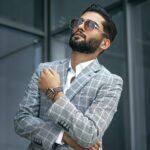 Donald Salinas is an experienced automobile journalist and writer for Div Bracket. He brings his readers the latest news and developments from the world of automobiles, offering a unique and knowledgeable perspective on the latest trends and innovations in the automotive industry.