The fact that both relief campaigns and follow-up to the news related to the earthquakes in Kahramanmaraş that shook Turkey on February 6 were mainly conducted on social media showed the power of digital platforms.
ISTANBUL (IGFA= – The earthquakes that struck Kahramanmaraş on February 6, causing widespread destruction in 11 provinces, became the main item on Turkey's agenda. While more than 47,000 of our citizens lost their lives in this process, relief campaigns were launched across the country to heal the region's wounds.
Social media provided the utmost convenience, both for keeping the disaster choking Turkey on the national agenda and for the swift implementation of the campaigns launched for the earthquake zone. Yasin Kaplan, founder of the Digital Marketing School, said that we again saw the power of social media during the earthquake and said that companies have turned digital platforms to a great advantage in this process.
"BOTH DIGITAL AND TV ADVERTISEMENTS HAVE COME TO A STOPPING POINT"
Yasin Kaplan pointed out that companies were taking a fast stance in digital marketing by launching donation campaigns on social media in this process and said: and TV ads. Some brands continued with a softer communication through social media instead of a more intense strategy. However, the purpose of these ads was to reach more people for donation campaigns and in that sense collect higher amounts of donations."
"WE SEE THE DARK SIDE WITH THE POWER OF SOCIAL MEDIA"
Kaplan stated that post-disaster social media is used very heavily by both individuals and institutions, saying, "During this process, fraudsters appeared on social media channels and search engines. For example, we had a process to clone sites similar to AFAD or sites from other donation organizations and scam those who want to donate to these sites. To avoid such situations, one thing to keep in mind is that the URL that opens on the link you click on Twitter corresponds to the site of the institution to which the donation will be made. Another dark point we encountered during the disaster period regarding social media was the sharing of inappropriate content and baseless charges, which led to investigations against many people.
SOCIAL MEDIA IS AT THE TOP WITH 73 PERCENT FOLLOWING NEWS
Emphasizing that there has been a resurgence in digital marketing strategies from March, Kaplan said:
"According to the survey conducted by research firm IPSOS in February, 73 percent of participants say they follow news about the earthquake on social media. The participants' most preferred platform for following news is Instagram at 74 percent. This is followed by Twitter, YouTube and Facebook respectively. In particular, public institutions and NGOs that promote their cooperation with companies in the field of earthquake relief through social media can be cited as one of the reasons for the high interest in this medium. Again, the emphasis on social media by those wanting to show their reactions to some of the global brands that remained silent about the earthquake was one of the reasons for this surge in interest.
Source: Haber Safir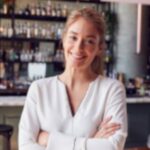 Alice Smith is a seasoned journalist and writer for Div Bracket. She has a keen sense of what's important and is always on top of the latest trends. Alice provides in-depth coverage of the most talked-about news stories, delivering insightful and thought-provoking articles that keep her readers informed and engaged.