As we told you a few days ago, Valve is celebrating the first ever Spring Sale and to celebrate the first year of the Steam Deck for the first time in the history of its portable console. offers it with a 10% discount from its regular price. As we told you before, from the start of these sales until Thursday the 23rd, you can get the Deck at the following prices:
64 gigabyte model: its price will drop from €419.00 to €377.10. You save 41.90 euros.
256 gigabyte model: its price will drop from €549.00 to €494.10. You save 54.90 euros.
512 gigabyte model: its price will drop from €679.00 to €611.10. You save 67.90 euros.
So as you can see, what you save on the console, you can invest in getting a new title for your collection, which is also the right time for these sales. Valve undoubtedly knows quite well how to play the trick of the first year of the Steam Deck, which, let's recall, was announced in July 2021 and originally began shipping at the end of that year. but eventually the said date was postponed to March 2022.
At first, console deliveries had a period of months from the date of purchase, but in July of last year the deadlines were shortened significantly, and finally in October of last year the wait was over, as Valve began to ship them in a matter of weeks, compared to the months they had to wait before. Since then, and although the company reserves the right to extend delivery times if demand peaks, getting a Steam Deck is something pretty quick.
The sales started last Wednesday, which surely left all the people who bought it a few days ago with a twisted face because they missed the offer by a few days, maybe even just hours. Sales, of course, have a thing for arriving when they arrive, sometimes without warning. However, quite a few users seem to have been annoyed by this, and strangely enough, Valve has decided to give in to their pressure.
In recent hours, there have been some reports posted on Reddit, such as this one from Users who bought a Steam Deck shortly before the Spring Sale complained to Valve and received store credit. According to the sources, the amount offered varies, although in most cases it is amounts close to the 10% discount from the price of the consoles.
Personally, I have mixed feelings about this situation. It's true that buying something and having it reduced a few days or hours later is definitely annoying, and I won't deny that I'd like to get some sort of compensation like Valve provides to these people in such cases. However, is it really fair? I think not. Temporality and, in many cases, surprise, are embedded in the DNA of sales and special offers. This sets a strange precedent that I doubt will continue in the future, but the truth is, you never know.
Source: Muy Computer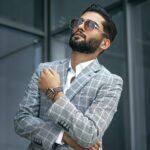 Donald Salinas is an experienced automobile journalist and writer for Div Bracket. He brings his readers the latest news and developments from the world of automobiles, offering a unique and knowledgeable perspective on the latest trends and innovations in the automotive industry.