Survivors of sexual abuse the clergy of Roman Catholic Apostolic Church of the United Kingdom and Ireland said on Thursday they finally felt vindicated after "transformative" meetings with Pope Francisco and leaders of the order of comboni missionaries.
Survivors suffered abuse for decades 1960 and 1970 when they were teenagers while studying to be a priest missionaries at Comboney Seminary in Yorkshire, in the north of England.
In 2014 the Comboni missionaries decided filed a civil suit 11 former students, but without admitting responsibility. The leadership of the order disputed the testimony of the victims and refused to meet with them.
According to the survivors, this position changed after a group of them held talks in Rome with high-ranking Comboni and English Catholic officials, and held 45 minute listening in the Vatican with the Supreme Pontiff.
"We felt that we were not only being listened to, but also they believed us Comboni leaders, which gave us a sense of calm," the victims said. "It has been a transformative experience for us and validates our search for justice and dialogue."
In a joint statement with a group of survivors, Komboni's missionaries apologized for past abuses, said they "genuinely regret the times we didn't respond appropriately" and asked:sorry again".
Clerical sexual abuse and cover-up scandals rocked the nearly 1.38 billion-member Roman Catholic Church for decades, undermining its moral authority and damaging its members and treasury.
Bede Mullen, a spokesman for the Comboni survivors group, said the Holy Father was instrumental in their case, interceding directly with the head of the Comboni after he first met with the victims in June 2022.
"Francisco's involvement was decisive. Without their intervention, we would not have made such progress," Mullen said. Reuterswho added that Francisco "continues to be attentive to events".
Source: Aristegui Noticias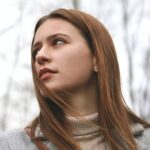 As an experienced journalist and author, Mary has been reporting on the latest news and trends for over 5 years. With a passion for uncovering the stories behind the headlines, Mary has earned a reputation as a trusted voice in the world of journalism. Her writing style is insightful, engaging and thought-provoking, as she takes a deep dive into the most pressing issues of our time.