People who identify as LGBTQ+ in Uganda will be given up to 20 years in prison, plus the death penalty in some cases.
Lawmaker Asuma Basalirwa of the Justice Forum (JEEMA) promoted the 2023 anti-gay bill, which was approved by 389 lawmakers; only two voted against.
"Aggravating" cases for which the death penalty is provided include those sexual acts that are carried out without the consent of one of the parties, in relation to minors, in relation to or between people with disabilities, incest and other conditions.
Life imprisonment will be given to LGBTQ+ people who help recruit, promote or fund events or get-togethers between them.
It highlights that in Africa, different gender identities have already been punished, but after this approval, new legal conditions will be expanded to criminalize it.
Following this legislative approval, Ugandan President Yoweri Museveni will decide whether to publish or reject the bill.
Source: Aristegui Noticias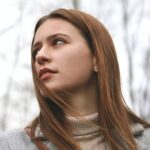 As an experienced journalist and author, Mary has been reporting on the latest news and trends for over 5 years. With a passion for uncovering the stories behind the headlines, Mary has earned a reputation as a trusted voice in the world of journalism. Her writing style is insightful, engaging and thought-provoking, as she takes a deep dive into the most pressing issues of our time.