Dell refreshes its Precision family. The mobile workstations can now be configured with the latest goodies from Nvidia and Intel. In addition, the line-up gets a new member.
Dell is redesigning its family of mobile workstations. The entire range is now configurable with the latest hardware from Nvidia and Intel. The focus of the announcement is the Precision 5680: a 16-inch mobile workstation that remains relatively compact despite its screen size. The 16:10 aspect ratio is something in between, as are the relatively modest bezels.
Ada inside
The laptop is configurable with up to a thirteenth generation Intel Core i9 processor. You can also opt for an Nvidia RTX 5000. Nvidia only announced these chips; they are based on the latest Ada architecture. The RTX 4000, RTX 3500 and RTX 2000 are also available, as is the older Ampere-based RTX A1000. Dell does not offer any GeForce alternatives for this device.
The Dell Precision 5480 is a similar device, although it's a size smaller with a 14-inch screen. It also means you have slightly fewer options for configuring the laptop. For example, on the graphics side, the Nvidia RTX 3000 is the best option. The 7000 and 3000 series will also receive an update with different combinations of configuration options for Intel and Nvidia hardware. GeForce options remain the biggest absentee: These devices are really aimed at businesses.
Availability
Dell has not yet communicated prices for the devices, although the notebooks from the 7000 and 3000 series are said to be available immediately. The 14-inch Precision 5480 will have to wait until April 20th, while the 16-inch Precision 5680 is due out on May 18th. Meanwhile, Dell has also announced new desktops and business laptops.
Source: IT Daily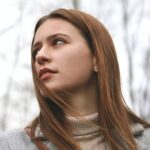 As an experienced journalist and author, Mary has been reporting on the latest news and trends for over 5 years. With a passion for uncovering the stories behind the headlines, Mary has earned a reputation as a trusted voice in the world of journalism. Her writing style is insightful, engaging and thought-provoking, as she takes a deep dive into the most pressing issues of our time.