I've been testing it for a few weeks now. OnePlus 11, and as a OnePlus user from your model One plus 7. Let me tell you a little about my impressions of this versatile phone.
Specifications
Screen
6.7 inch AMOLED LTPO
QHD+ resolution
Refresh rate 1-120 Hz
Peak brightness of 1,300 nits
chipsets
Qualcomm Snapdragon 8 Gen 2
Memories
8/16 GB LPDDR5X

128/256 GB UFS 4.0

rear cameras
Main: 50 megapixels
Wide-angle shot: 48 megapixels
Telephoto lens: 32 MP, 2x zoom
Front camera
16 megapixels
connectivity
5G
Wi-Fi 6e
Bluetooth 5.3
GPS
nfc
USB-C
battery
5000 mAh
Fast charging up to 100W
Dimensions
168.1mm x 74.1 x 8.53mm
weight 205 grams
Other
IP68 certification against water and dust
Notification slider
sensors
Fingerprint sensor on the screen
Software
OxygenOS 13 based on Android 13
Price
From €849
design and handling
The dimensions of the device are 163.1 x 74.1 x 8.5 millimeters and its weight is approximately 205 grams.
I had to use this model without protective packaging because it was not in the package. In this edition OnePlus is again betting on glass and aluminum, it has a slight roughness that is not enough for slips and falls. I have to admit it took quite a bit and wasn't as bad as other models could have been. But this only leads me to reaffirm that a phone of this design and budget should include a case packaging.
The phone's rear camera is fairly integrated. It has 3 sensors and a light that doesn't overflow and doesn't weigh much (around 200 grams). It draws attention and creates a striking yet discreet design, the format they chose for the camera module. They stand out with a change of material, a circle on a rectangle, which in a simple and subtle way creates a difference compared to other camera modules we are used to.
Another very important fact is that it has infinite screen. Personally, it's a thing that doesn't convince me in phones because of usability. And it is that when you hold it, when you try to navigate, the fingers holding the phone can touch the screen, disrupting the navigation and often forcing us to perform an action more than once.
Display, interface and software
The screen of the device is very similar to other smartphones in the market, with a AMOLED 6.7 inches and infinite, with a resolution of 3216 x 1440 pixels and refresh rate 120 Hzoffers very good image quality. It has a coating with technology Gorilla Glass Victory, that we can confirm that it performs its function quite well (due to the crashes I mentioned earlier). However, sometimes some movements or the fingerprint itself doesn't seem to work well.
Something I really like about these phones is rocket side button switch it to silence, vibration mode or with sound just by moving the lever that is on the side. It's something I don't know much about Android models anymore, but I really appreciate it if you have it.
As for the software, it uses the version Android with a raincoat OxygenOS Owned by OnePlus. With the latest update, they added some changes like the notification bar that looks more like Google's design. Or switches, which, as in other layers of Android, take the main role for WiFi and Bluetooth, and then for others, although the entire drop-down list is configurable. The design is nice and fast features like Spotify player are integrated.
Performance and autonomy
Like the vast majority of high-end phones, the OnePlus 11 offers two hardware options, both with Snapdragon 8 Gen 2 processor, already offers great performance. The simplest configuration combines 8GB of RAM with 128GB of storage. On the other hand, the most complete version we tested offers 16 GB of RAM and 256 GB of internal memory, features that are more than enough for trouble-free use with management, RRSS, communication or photography applications.
In terms of autonomy, it has a 5000 mAh battery, which generally stuck with me until the end of the day. Like almost all smartphones I've used, GPS drains the battery the most with continuous use or video apps (which use it continuously) like Twitch.
Cameras (photo and video)
As for the photo and video module, the phone has three sensors, all three Sony: main 50 MP, focal length 24 mm and aperture f/1.8; one 32MP telephoto lens and f/2.0 aperture; And a wide-angle 48 MP with f/2.2 aperture and 115º field of view.
When I apply it to the real world, I usually use my phone to take pictures of the characters I'm painting, and the truth is, I'm very happy with the result. I already noted in the previous Vivo X80 Pro review that its photography module was the core of this phone, but I found this part about the OnePlus 11 quite interesting in this regard.



However, how well the photos are supposed to capture the setting leaves a bittersweet aftertaste. As with most photos, a lot depends on the light we have at that moment. And while it doesn't take bad pictures in general, it's true that it still needs to improve in terms of sharpness.
As regards front camera, that's pretty basic, with a 16MP sensor, f/2.45 aperture and no zoom. Enough to take a selfie without being very demanding.
As for video recording, we can record in different qualities: 720p at 30/60fps, 1080p at 30/60fps, 4K at 30/60fps and 8K at 24fps. Here I don't know if it's a matter of the stabilizer or the video processing, that when
Sound
Continuing with the OnePlus speakers, nothing special to mention. Performance wise they felt very right and they sound phenomenal in the shower.
However, in order to enjoy the music well, the brand suggests AirPods Pro 2, headphones that easily connect to your phone via Bluetooth.
The helmets are of the button type, which I personally don't like because they create a "plug effect" and isolate too much from reality. On the audio level, they are very interesting, because all registers are heard quite well, treble and bass are quite balanced.
Let's not forget that the headphones also serve as handsfree with integrated microphones. They have an integrated noise gate that filters sounds above 40dB, which allows them to be completely clear when we use them to talk.
They have 28 hours of autonomy and the charging station offers fast charging technology via the USB-C port.
conclusions
In conclusion, this is a very powerful phone in terms of processing and memory, with good image quality and battery life that should last all day. The camera hardware could have been better to make this terminal more complete.
OnePlus 11
WE LIKE
Good processing of hardware and memory Battery lasts well Durable
SUMMARY
Excellent performance and workmanship, ideal for intensive use.
Source: Muy Computer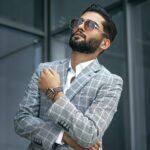 Donald Salinas is an experienced automobile journalist and writer for Div Bracket. He brings his readers the latest news and developments from the world of automobiles, offering a unique and knowledgeable perspective on the latest trends and innovations in the automotive industry.