With an upcoming IPO in mind, Arm is reviewing its current licensing model to generate more revenue.
Later this year, following a failed acquisition by Nvidia, Arm plans to list on the New York Stock Exchange (NYSE) later this year. Softbank, owner of Arm, wants to generate additional income before the publication of the IPO date to increase the chance of a successful IPO.
A source on Twitter claims, according to the Financial Times, that Arm wants to adjust its current licensing model. Today the company grants chip designs to companies like Samsung, Qualcomm or Apple to create an ARM chip. Each chip crafted from a blueprint has a cost. Even parties like Apple that create their own chip designs and only use ARM to make their chips ARM compatible have to go through checkout.
ARM now wants a percentage of the overall smartphone price instead of a percentage on each ARM chip. This directly impacts manufacturers like Samsung, Oppo, Xiaomi or Google as it cuts right at their margins. This either reduces margins or passes the cost on to the consumer.
Rumors are circulating that Apple will not be affected. There would be a special agreement according to which a recalculation of the license fees is not possible.
All of the information is neither confirmed nor denied by Arm for now, but the suggestion makes sense. The company can thus present itself rosy with regard to an IPO. Manufacturers are stuck with ARM chips and cannot do without them. ASIC is an open source alternative, but that requires a complete overhaul of the operating system and every app needs to be overhauled as well. Let's see what Arm decides later this year as the IPO approaches.

Source: IT Daily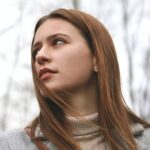 As an experienced journalist and author, Mary has been reporting on the latest news and trends for over 5 years. With a passion for uncovering the stories behind the headlines, Mary has earned a reputation as a trusted voice in the world of journalism. Her writing style is insightful, engaging and thought-provoking, as she takes a deep dive into the most pressing issues of our time.