Intel launches its vPro platform for 13th Gen Core processors. The introduction is particularly interesting for large companies.
The Intel vPro platform is now available on Intel's thirteenth generation CPUs. Intel released these Raptor Lake processors for the laptop earlier this year, albeit without vPro functionality yet. The first desktop processors date from the end of last year. The integration of vPro now opens the door for desktop and laptop manufacturers to update their portfolio of business laptops suitable for large enterprises. Dell wasted no time on it.
For users, this announcement is not so relevant. Intel CPUs behave the same with or without vPro. The primary reason for enabling the vPro platform on a Core processor is Intel Active Management Technology (AMT). This allows IT staff to manage laptops remotely, which can certainly be a significant added value in the context of large companies.
Little news under the sun
Intel hints at better security and higher performance related to vPro, but newsworthiness is actually limited there. Performance isn't tied to vPro, it's tied to the Raptor Lake platform, which of course offers more horsepower and is more efficient than CPUs from a few generations ago.
In terms of security, vPro continues to provide hardware acceleration for security workloads within Windows. This is also an interesting extra. The functionality was introduced last year with the introduction of the twelfth generation of core processors.
The introduction of vPro with Raptor Lake is important for the availability of business laptops at scale and opens the door for the introduction of 13th Gen Core processors in enterprise environments. Otherwise, little changes and Intel does not present any groundbreaking innovations. You can read about the importance of vPro (or Ryzen Pro in the case of the big competitor AMD) in this article.
Source: IT Daily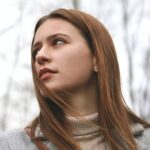 As an experienced journalist and author, Mary has been reporting on the latest news and trends for over 5 years. With a passion for uncovering the stories behind the headlines, Mary has earned a reputation as a trusted voice in the world of journalism. Her writing style is insightful, engaging and thought-provoking, as she takes a deep dive into the most pressing issues of our time.