Using devices outside of Apple's ecosystem can often lead to torture for users. For example, iPhone users with a Macbook can easily read their messages from a computer, while iPhone users using Windows cannot, until last week.
Windows 11 last week With update KB5023706 He announced that he had integrated the iMessage feature on iPhones into the "Phone Link" application. Unfortunately, users who enthusiastically started testing the feature were disappointed.
Many features are missing or not working properly
After the update to Windows 11, users were able to connect their iPhone to the application without any issues when they wanted to test the feature. Although the iMessage function works stably, Apple has added something to its devices. due to "security restrictions". The "Phone Link" app is not working properly as expected.
For example, the message history is reset in the application on the computer every time you connect your device and the old one you have to put your hand on the phone to see the messages. In addition, due to the working principle of the system, it is seen as the biggest asset of iMessage. you can't reply to group messages.
For those of you who don't know, the Phone Connection application allows you to send messages through these notifications by scanning the notifications received on your phone instead of connecting directly to messaging applications. For exactly this reason, group messages can only be read.
Another feature that initially excited but then annoyed iPhone users was the search feature. You can also easily search for people in your contacts via the computer with the Windows application. Unfortunately, while it sounds exciting, all your excitement disappears once you start talking to the person you're looking for. Because the Bluetooth connection call latency is too high.
If you add to this the delay time of your headphones and microphone (if any) connected to your computer, there is an excruciating delay. This delay makes it very difficult to communicate with the other party. While you are struggling with these issues, if you try to forward calls to your phone, there is a chance that your calls will literally freeze.
Some Reddit users who tried the feature while trying to forward calls from computer to phone it says there is no sound coming from the computer or the phone. When the search is closed and restarted, the problem is resolved.
Due to Apple's limitations, these systems do not work as well as expected, while the functions of displaying notifications and replying to messages from applications such as WhatsApp and Telegram are not available. works flawlessly.
Source: Web Tekno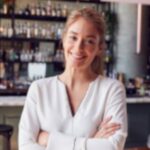 Alice Smith is a seasoned journalist and writer for Div Bracket. She has a keen sense of what's important and is always on top of the latest trends. Alice provides in-depth coverage of the most talked-about news stories, delivering insightful and thought-provoking articles that keep her readers informed and engaged.