US-based artificial intelligence company OpenAI is on everyone's lips because of the advanced artificial intelligence models it has recently released. So much so that the company managed to receive a high investment amount from Microsoft thanks to his work.
OpenAI, which introduced artificial intelligence models such as ChatGPT and DALL-E, became a famous billionaire in 2015. A non-profit organization of a small group including Elon Musk was founded as In 2019, however, it became a profitable company. Today, new information about the company and Elon Musk has come out.
Musk tried to take over OpenAI in 2018, but failed
According to a new report shared by Semaphore, Musk Tried to adopt OpenAI; but failed. It was stated that the famous billionaire thought behind Google in that year, and therefore immediately wanted to take matters into his own hands. However, this offering is thanks to OpenAIs Rejected by other founders. According to the report, the deniers include the company's current CEO, Sam Altman, and its president, Greg Brockman.
Musk resigned from OpenAI's board of directors in 2018 over Tesla. Semaphor stated in its report, which is based on sources close to the subject, that Musk had OpenAI before he left. He said he promised a $1 billion fund, but fulfilled his promise by making a $100 billion contribution. mention. This proved to be a major problem for OpenAI at the time; because developing models like DALL-E and ChatGPT cost the company a lot of money.
Thus, OpenAI started making a profit to fund its research in 2019. Already in the same year there was an investment of 1 billion dollars from Microsoft. The technology giant's investments in OpenAI have increased even further in recent months.
Source: Web Tekno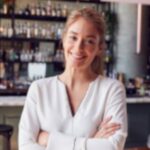 Alice Smith is a seasoned journalist and writer for Div Bracket. She has a keen sense of what's important and is always on top of the latest trends. Alice provides in-depth coverage of the most talked-about news stories, delivering insightful and thought-provoking articles that keep her readers informed and engaged.