activists against the climate crisis painted historical Barcaccia fountain from Plaza España Rome, Italy, and put up a banner demanding to stop investing in fossil fuel.
The action took place at noon this Saturday in front of thousands of tourists and residents who passed through this square, one of the monumental symbols of the Italian capital, and many of them reacted by booing.
The dye is charcoal liquidreported by local media.
It is absurd that they are outraged when we experience an extreme drought.
The activists, two men and one woman, belong to the Ultima Generazione (Last Generation) group, which has claimed responsibility for the protests on its social media, as it has done in the past against similar contras in other cities.
"It is absurd that they resent such gestures when we live drought which puts agriculture, energy production in crisis… our own existence. And there are guilty," they wrote on Twitter.
three were arrested agents of the carabinieri (military police).
You might be interested > 'Which is more valuable, art or life?': environmentalists throw Van Gogh's 'Sunflowers' soup | video
The Barcaccia Fountain, built in 1626
The Barcaccia Fountain, the boat-shaped symbol at the foot of the Spanish Steps, was built between 1626 and 1629 in travertine marble by Pietro Bernini, father of the famous Gian Lorenzo Bernini, who is believed to have contributed to the work.
The sculpture was commissioned by Pope Urban VIII. distribute water throughout the city which came from the Virgin Aqueduct.
Action against the climate crisis
This is not the first time activists have carried out such actions.
Last November they quit soup for a Van Gogh painting temporary exhibition in Rome.
In addition, they are colored Painting "Finger" by Maurizio Cattelan in front of the Milan Stock Exchange or an equestrian sculpture by Vittorio Emanuele II in front of the Duomo or Cathedral of that city.
You might be interested > Climate activists spray Klimt painting in Vienna with black liquid
March 17, two other young people, soiled orange painting of the Palazzo Vecchio in Florencethe seat of the town hall, and were arrested by the mayor Dario Nardella himself.
In addition, two activists are on trial in the Vatican Court for inflicting Glue the base of this Laocoön sculpture. in protest and may be sentenced to imprisonment for a term of one month to three years and a fine of about 3,000 euros. (EFE)
Source: Aristegui Noticias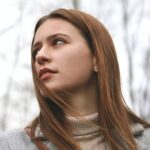 As an experienced journalist and author, Mary has been reporting on the latest news and trends for over 5 years. With a passion for uncovering the stories behind the headlines, Mary has earned a reputation as a trusted voice in the world of journalism. Her writing style is insightful, engaging and thought-provoking, as she takes a deep dive into the most pressing issues of our time.