The death toll from a giant avalanche that buried part of Alausi, a city in the Ecuadorian Andes, rose to 27 last Sunday afterRaising two other corpses this SaturdayThis was announced by the State Attorney General's Office.
On his Twitter account, he indicated that after he ordered the removal of two more corpses – one yesterday afternoon and another today – after landslide in Alausi, there were other finds.
"27 confirmed deaths after the collapse that occurred in Alausi. The prosecutor's office ordered to take out 2 more corpses, recently found among the rubble. After identification, they will be handed over to relatives," he said.
In Ecuador, because of the avalanche, there are still dozens of people.

Despair grows in #Alausi while rescue work continues. There is also criticism pointing to the lack of prevention. /cvml pic.twitter.com/9RcauL8WPp

#ATTENTION | This is how houses were left after the collapse in Alausi, Chimborazo province. Others, on the other hand, were completely overwhelmed by the scale of the incident. pic.twitter.com/iH43Ysurze

– Radio La Calle (@radiolacalle) March 27, 2023
According to the latest disaster data released on Friday by the Secretariat for Risk Management (SGR), 38 people were injured, 32 people were rescued and 850 victimsof which 175 were left homeless and temporarily housed in shelters set up in this municipality in the Andean province of Chimborazo.
Total 163 houses were affected. and 57 destroyed.
works save in which they participate firefighters And military They are carried out with the risk of a new landslide repeating if cracks are found in the upper part of the mountain.
The exact number of bodies that could be left underground is unknown, as some homes in the affected area have already been evacuated due to warnings that the phenomenon could happen.
The avalanche hit on Sunday night in the Casual sector, in the Nuevo Alausi area, and covered the area 24.3 haincluding the municipal football stadium.
Source: Aristegui Noticias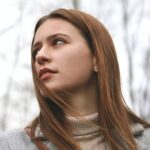 As an experienced journalist and author, Mary has been reporting on the latest news and trends for over 5 years. With a passion for uncovering the stories behind the headlines, Mary has earned a reputation as a trusted voice in the world of journalism. Her writing style is insightful, engaging and thought-provoking, as she takes a deep dive into the most pressing issues of our time.