He Pope Francis to lead Holy Week at the Vatican and will celebrate "In Coena Domini" Mass on Maundy Thursday at the Casa del Marmo Juvenile Prison in Rome after leaving the hospital where he was hospitalized with bronchitis today.
Holy See spokesman Matteo Bruni confirmed that the Pope will return to this juvenile prison, which he already visited in 2013, in the year of his papal election, to celebrate with his prisoners this mass in which he commemorates The Last Supper of Christ and His Apostles.
Bergoglio used to celebrate this Eucharist in the prisons of Rome and takes the opportunity to talk about the prisoners and, before they have knee problems, kneel before them and wash their feet, as Jesus did with his disciples.
This year, according to the press secretary, the mass will be celebrated "in private", the time has not yet been specified.
Francisco, aged 86, was discharged this Saturday hospital Gemelli in Rome, where he has been hospitalized since last Wednesday due to bronchitistreated with antibiotics.
Dad wanted to attend the ceremonies Easter and tomorrow he will preside over Palm Sunday in the Plaza de San Pedro, although the liturgy will be performed from the altar by the Argentine Cardinal Leonardo Sandri.
This will be the case at all commemorations: the Pope will preside over the ceremonies, but it will be the cardinal who serves them (something that was already happening because knee problems prevent him from standing for long periods of time and he must use a cane or wheelchair).

In fact, Bruni said that these provisions had already been applied prior to his hospitalization for bronchitis.
The formula will also apply on Easter Sunday, although he is expected to give the blessing "Urbi et Orbi" from the central loggia of St. Peter's Basilica and read the message with which he traditionally addressed the situation and problems of the world. . . .
It is currently unknown how Stations of the Cross on Good Friday in that Roman Coliseuman act that marks the way of Jesus to the Cross and which Francis always attended, praying in silence in front of the famous amphitheater, ending with a prayer or message in front of thousands of believers.
Source: Aristegui Noticias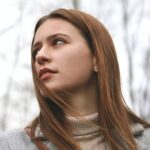 As an experienced journalist and author, Mary has been reporting on the latest news and trends for over 5 years. With a passion for uncovering the stories behind the headlines, Mary has earned a reputation as a trusted voice in the world of journalism. Her writing style is insightful, engaging and thought-provoking, as she takes a deep dive into the most pressing issues of our time.