Tensor processors were developed in partnership with Samsung. Unfortunately, the latter's products have never been able to catch up with the biggest players in the market such as Qualcomm or Apple, so even the company itself often uses Snapdragon chips in its own smartphones. However, this year it will reportedly at least try to close the gap with the new Tensor G3, according to sources 24 Channels.
What to expect from Tensor G3?
First of all, we have known since June that we should expect third generation Tensor processors. more modern equipment and a new layout. Here are more modern cores, support for the latest storage standards and a new graphics processor.
Google Tensor G3 will change the order of the cores again, this time to 1+4+4. This is different from Tensor and Tensor G2, which have a 2+2+4 layout. As a result, the number and frequency of productive and energy-efficient cores will change, which will affect the final performance of devices, making them faster, more powerful and more economical in terms of energy consumption.
The level of security will also increase with support ARMv9. The technology will especially prevent memory-based attacks.
It will also completely remove 32-bit support, which Google has already abandoned in Pixel 7.
Another important point of the update is the storage system: The new chip is the same as the Pixel 8. faster and more efficient UFS 4.0 memoryUsed in devices like Galaxy S23 Ultra and OnePlus 11.
Tensor G3 will receive Arm's new Immortalis GPU, aka Mali-G715. Although not the latest generation, the 10-core GPU will provide a significant upgrade, including ray tracing support.
Tensor G3 will further improve video decoding/encoding.
No changes are expected in the modem, but experts say that there should be no problems with it, because the company received a significant update to the previous generation, which makes it comparable to Qualcomm modems.
Tensor G3 is expected to be produced by 4 nanometer process. Despite the fact that Apple released smartphones in 3 nanometer A17 Pro this year, and Samsung has been working on two nanometers for a long time, it is still relevant in the market. Now it is impossible to say how much the South Korean company differs from similar TSMC production in terms of its technology, but it was always a little underpowered, which at one time forced the same Qualcomm to switch to the Taiwanese during the production of Snapdragon. 8 Generation 1.
Finally, it is useful to mention the issue of cooling. According to a new report, Tensor G3 will use the new FO-WLP packaging methodso that the chip does not accumulate too much heat and thus we worked more efficiently. The previous generation Tensor had some issues with heat build-up, and this was especially noticeable in the summer months. But not so long ago Samsung hired a former TSMC engineer and, by all accounts, achieved some success in this direction.
Google is already working on Tensor G4: what will happen
Another report brings less good news. Tensor G4 will be released alongside Pixel 9 in fall 2024. "minor update". Apparently this has to do with the fact that the company wants to save something truly revolutionary. Tensor G5 on Pixel 10. As the source stated, this chip will already be produced by TSMC.
Source: 24 Tv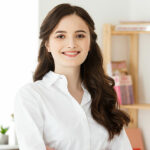 I'm Sandra Torres, a passionate journalist and content creator. My specialty lies in covering the latest gadgets, trends and tech news for Div Bracket. With over 5 years of experience as a professional writer, I have built up an impressive portfolio of published works that showcase my expertise in this field.