Of course, it's still too early to hide Windows 10. Microsoft will continue to support Windows 10 Home and Windows 10 Pro until October 14, 2025, which will give many PC users a reason not to give up on the operating system until then.
If your computer is already running Windows 10, you can continue. But if you are building a PC, you will need a new license to install your favorite operating system. 24 Channels It tells you where to get it.
Buy Windows 10 directly from Microsoft
As of this writing, Microsoft is still selling Windows 10 licenses on its website. You can buy Windows 10 Home for 5399 hryvniaa Windows 10 Pro for 7,899 hryvnia. If you want to buy a legal copy of Windows 10 before the deadline set by Microsoft ends, now is the time.
However, what should you do if you cannot make a purchase on the Microsoft site after February 1st?
Go to a regular hardware store
Just because Microsoft no longer sells Windows 10 doesn't mean all other stores have stopped selling it. You can easily turn to well-known retail chains, online stores, or even small retailers who may still have copies of the operating system on their counters for copies of Windows 10.
You can even find a physical copy of the system for a collection, so to speak.
Be careful when buying Windows 10 online
Third-party vendors will be the first locations with the Windows 10 purchase offer to appear in the search. These sites have been around for years and offer Windows 10 copies much cheaper than Microsoft and official vendors. The Windows developer charges UAH 5,399 for a copy of Windows 10 Home, while such sites can sell keys for a price. 500 hryvnia.
The reason these sites are able to sell licenses at this price is that they somehow got the software cheaply. Maybe the site was able to purchase a key in another country where Microsoft charges less for Windows 10. Or the key has been stolen. It is impossible to know for sure.
You can download one of these keys and hope for the best, but because you don't know if it's legit, it's impossible to predict how your computer will react. You can activate the key and continue using Windows 10 until 2025. Or see a notification that sooner or later you need to activate your copy of Windows.
Search for older computers with product key tags
If you have access to an old computer or laptop with a product key sticker, you can use these codes to activate Windows 10 on the computer you are currently using. These stickers work on all versions of Windows 7, so this is a possible solution.
Why you never need to buy Windows 10?
If all you want to do is run Windows 10 on your PC without paying a penny, you can easily do that without resorting to hacking. Windows is somewhat unique: Microsoft actually allows you to download and install the operating system on your computer without upfront payment, as long as you make it from an ISO image. You can install the operating system from a flash drive or DVD and ignore the pop-ups asking you to activate the software when you're done.
Unactivated versions of Windows 10 have certain limitations. You will have to deal with a watermark on the screen and lose the ability to change themes or wallpapers (although you can set your wallpaper by right-clicking on a picture you like). But you will be able to install all updates and mostly use the operating system as it is activated. You can always activate the software with a product key in the future if you wish.
Source: 24 Tv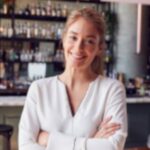 Alice Smith is a seasoned journalist and writer for Div Bracket. She has a keen sense of what's important and is always on top of the latest trends. Alice provides in-depth coverage of the most talked-about news stories, delivering insightful and thought-provoking articles that keep her readers informed and engaged.