Today, the number of deaths from suicide worldwide exceeds the number of deaths from homicide. suicide data While this is so high, there is other interesting data in some studies:
Although women have more suicide attempts, men's death rate from suicide is almost higher than women's. four times more. Research has shown that there could be several reasons why this situation occurs.
The first reason is believed to be related to the method used to commit suicide.
Studies show that men are more likely to commit suicide. firearms and hanging their preferred methods; women were found to use drugs. It is thought that the rate may be so high because the methods used by men are more lethal.
This theory is also about psychological health.
Studies have also shown that men and women have different reasons for committing suicide. For example for men unemployment, pensionaccess to suicide aids is one of the important risk factors while for women Eating Disordersuch as post-traumatic stress disorder, bipolar disorder, exposure to dating violence, depressive symptoms, interpersonal problems. psychological problems No significant risk factors were found.
Also in this theory; of men they really want to die The women who committed suicide for search for helpIt is thought that he attempted suicide due to his desire to change his social circle. Against this background, it was emphasized that the suicide attempt may be related to the stage of the mental disorder. For example, while women may attempt suicide at the onset of mental health problems, men may make this attempt after the disorder has progressed well.
This theory may sound a bit absurd.
According to this theory, men have a greater desire to die than women, and even more suicidal behavior. "male" they see it as. Therefore, women may be more reluctant to harm themselves than men.
Men can be deprived of family support!
Many studies of family support proven to reduce suicidal behavior. Given that women are generally weaker and more vulnerable, the support provided to them by the family may increase. The main focus of this theory is that men do not receive and lack as much family support as women.
Pride in masculinity can also have a negative effect on men.
According to this theory, especially young men, because of "pride in masculinity" "I Can't Even Kill Myself" They may set up the suicide attempt to result in death, to not have such a feeling or to hear this phrase from others and not be exposed to it.
Substance abuse also has a negative effect here.
Research results in suicidal behavior substance abuse They found a high correlation between Drug abuse being more common in men than in women. This may be one of the reasons for the high rate of suicidal behavior in men.
The weight of social roles assigned to men can increase stress in men.
According to this theory, the patriarchal system is more dominant in the society structure in developing countries like Turkey and underdeveloped countries as compared to developed countries. patriarchal system on the other hand, he increases the pressure and responsibility on men by giving him the duty of taking care of the family. This situation can increase anxiety and stress, which are the main causes of suicide, and lead to suicide.
Sources: Yesilay, Turkey Report, PubMed Central, National Library of Medicine, American Psychological Association (APA), World Population Review
Technology gift suggestions that will make moms happy

Source: Web Tekno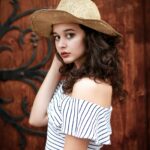 Ashley Johnson is a science writer for "Div Bracket". With a background in the natural sciences and a passion for exploring the mysteries of the universe, she provides in-depth coverage of the latest scientific developments.