While our world is still polluted with the countless plastic materials we have produced for decades, this pollution is now beginning to seriously affect our living beings. Increasing pollution, especially in the seas and oceans, of small living creatures, of which the most elementary link making it disappear.
As plastic recycling increases to combat the increase in plastic waste, an important report came out today from Greenpeace. Environmental NGO, recycling of plastic revealed that it harms nature and people.
Recycled plastic and this process also endangers human lives:
May 24 from GreenpeaceForever toxicAccording to the report, both recycled plastic and the process of plastic recycling, have a negative impact on nature and human life. Moreover, it is not insignificant.
The report states that 13,000 different chemicals are used in the plastic production process. 3,200 of them are poisonous attracted attention. In addition, it has been noted that the number of toxic chemicals is higher in recycled plastics.
Greenpeace has so far supported the use of recycled plastic in scientific studies. associated with cancer, cardiovascular disease, obesity and other health problems. included.
But how is recycled plastic harmful? Here is Greenpeace's answer:
According to Greenpeace, recycling plastic reveals an uncontrolled toxic content. The 3 processes that caused this were shared as follows:
Toxic chemicals in virgin plastic: When these plastics are recycled, toxic chemicals also contaminate the recycled plastics.
Leakage of toxic substances in plastic waste: Absorption of plastics through direct contact or absorption of volatile substances, contamination and further dispersion of other plastics through their recycling.
New toxic chemicals emerging in the recycling process: Toxic chemicals such as brominated dioxins and benzene are created by heating plastics in the recycling process.
He supported this idea with scientific studies:
Studies reveal the damage to nature:
A 2013 study found that harmful chemicals polluting the air around and in plastic recycling facilities in China can have potential health effects on workers and residents.
Two studies (1 and 2) in China found high levels of plastic flame retardant chemicals in soil, sediment and road dust near plastic recycling plants.
The 2021 IPEN report examined 35 chicken eggs and found that eggs from 25 different parts of the world contained organic contaminants. The level of contamination was higher, especially with eggs that came from places near recycling facilities.
Studies revealing the harm to human health:
A 2015 study found that workers at plastic recycling facilities face health risks from organic compounds released during the recycling process, with some workers at increased risk of developing cancer.
A 2020 study found that the vast majority of workers at recycling facilities in the Gaza Strip were exposed to harmful materials over a 1-year period, many of them suffering from occupational illnesses.
The 2022 Human Rights Watch report found that workers and residents of recycling facilities in Turkey may be exposed to harmful chemicals as a result of inhaling toxic dust and fumes.
The 2022 IPEN report found that recycled plastics from China, Indonesia and Russia contain toxic chemicals. One or more globally banned flame retardant chemicals were found in all 73 products examined.
In addition to these studies, the report also contained the findings of many scientific studies. The latest Greenpeace report can be found here.
Source: Web Tekno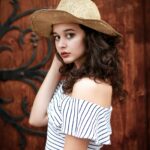 Ashley Johnson is a science writer for "Div Bracket". With a background in the natural sciences and a passion for exploring the mysteries of the universe, she provides in-depth coverage of the latest scientific developments.