The story we're going to tell you now is the story of a small satellite trying to do things bigger than its size. As an aside, NASA is really planning to send a satellite, which is very small compared to other satellites, into space. This satellite is smaller than a microwave oven.
The NASA satellite, called CAPSTONE, will be launched Monday and then used on a groundbreaking mission for the Artemis program, which aims to get humans back to the moon by the end of the next decade.
The goal of the small satellite is to get people back to the moon
The CAPSTONE satellite will be launched into space along with Rocket Lab's Electron rocket, which will lift off from Launch Complex 1 in New Zealand. The CAPSTONE presentation will take place on June 27 at 10:00 AM Turkish time. You can watch the presentation on NASA's official live broadcast.
CAPSTONE will be one of NASA's eyes in the solar system and will be made available through interactive real-time 3D data visualization.
Six days after launch from Earth, the Electron rocket will release the CAPSTONE satellite to make its journey to the moon. The tiny 25-pound satellite will then travel alone for the remainder of its four-month journey. Once CAPSTONE lands on the moon, it will test the orbital dynamics of its orbit for about six months.
The satellite will also be used to test spacecraft-to-spacecraft navigation technology and unidirectional range, reducing the need for future spacecraft to communicate with mission controllers on Earth and wait for signals from other spacecraft.
Source: Web Tekno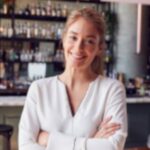 Alice Smith is a seasoned journalist and writer for Div Bracket. She has a keen sense of what's important and is always on top of the latest trends. Alice provides in-depth coverage of the most talked-about news stories, delivering insightful and thought-provoking articles that keep her readers informed and engaged.