Saudi Arabia with private space companies axiom An agreement has been signed between According to this agreement two Saudi astronautswill be part of the team that will travel to the International Space Station on the next Axiom mission.
Accordingly, two Saudi astronauts, SpaceX Falcon 9 He will travel with his rocket. Similar from the Gulf States They will be the first civilian space travelers. According to the reports, this agreement is not new, it was signed earlier in the year.
A first in space travel
NASA and Axiom decided to welcome the four-member civilian crew to the International Space Station for the first time in April. That team spent 15 days in space and then returned to our planet without a hitch. nasa, dated 2023 decided to team up with Axiom for the second mission.
You must now be very rich to travel to space. In other words, it should come as no surprise that candidates for such a trip from oil-rich Gulf countries are welcome. Prince of Saudi Arabia in 1985 Sultan bin Salman Al SaudAmerican Space Shuttle STS-51-G He traveled to space with his mission and managed to become the first Arab and the first Muslim to go into space.
Head of Ax-2 Mission, Retired NASA Astronaut Peggy Whitson will be. Former racer who is a pilot John Shoffner will undertake. Although NASA has not yet approved the crew, according to sources close to the subject, there will be no problem in this regard.
Turkey sends astronauts into space
Companies like Axiom are for space travel. to find passengers it communicates with different countries, because the price of a chair reaches 55 million dollars. Turkey is one of the countries that has signed an agreement with the company to send a Turk into space for future missions.
Source: Web Tekno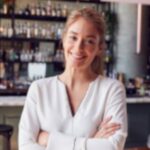 Alice Smith is a seasoned journalist and writer for Div Bracket. She has a keen sense of what's important and is always on top of the latest trends. Alice provides in-depth coverage of the most talked-about news stories, delivering insightful and thought-provoking articles that keep her readers informed and engaged.