One of the largest and most successful groups of dinosaurs, the secret to the success of sauropods was largely due to their incredibly long necks. Mamenchisaurus was described in the middle of the last century and its neck length was determined to be 10-11 meters, based on fossils found in China. But a new analysis shows that its length is a record at 15.1 meters.
What scientists have learned
The study showed that the cervical vertebrae of Mamenchisaurus had multiple air spaces (69-77%) and additional protective spurs that help hold the neck in place and protect it from fracture. This made the neck lighter, which allowed the dinosaur to move it more easily.
British paleontologist Paul Upchurch, one of the study's authors, noted that a biomechanical analysis of Mamenchisaurus' neck showed that its neck could only rise at a relatively small angle from the horizontal. But even on such a slope, the animal's head could reach between 7.5 and ten meters above the ground thanks to the extraordinary length of its neck, which enabled it to feed on tree leaves.
We're learning more about dinosaurs
This discovery sheds light on the surprising adaptations of Mamenchisaurus, whose neck was several times longer than that of giraffes. The research could also have implications for the study of other extinct species, helping researchers understand how these species evolved and adapted to their environment.
By the way, a few years ago, scientists from North Carolina State University discovered structures similar to blood vessels. Later, scientists suggested that the find belonged to a hadrosaur that lived on Earth 80 million years ago. The researchers analyzed the sample using high-resolution mass spectroscopy, which helped reveal that it was part of the circulatory system of a 9-metre-long herbivore dinosaur.
Source: 24 Tv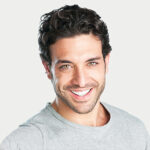 I'm Maurice Knox, a professional news writer with a focus on science. I work for Div Bracket. My articles cover everything from the latest scientific breakthroughs to advances in technology and medicine. I have a passion for understanding the world around us and helping people stay informed about important developments in science and beyond.