Australian authorities announced a pardon on Monday Kathleen Folbigg, who served two decades in prison for the murder of her four children, after hearing his case as a result of an investigation coordinated by a Spanish scientist who linked the deaths to genetic malfunctions.
"She has been pardoned. I would also like to say that we took the opportunity, which is not surprising, secure the immediate release of Mrs. FolbiggThis was stated by the Attorney General of the Australian state of New South Wales Michael Daly during a press conference in Sydney.
Authorities last year ordered a retrial of Folbigg's case. death between 1989 and 1999 of their children Caleb, Patrick, Sarah and Laura – when they were between 19 days and 18 months old – after a team of scientists pointed out the possibility that the death was due to a rare genetic mutation.
The pardon came after former Judge Tom Bathurst, who was in charge of the case, concluded that "There is reasonable doubt that Kathleen Folbigg is guilty of each of these crimes," Daley stated.
The review considered that there is a reasonable possibility that the three Folbigg children died of natural causeswhile tests for coincidence and trends in the death of a fourth child did not match Bathurst's findings.
The 55-year-old woman was released after receiving Pardon from New South Wales Governor Margaret Beasleyand retired to a farm in the north of the state next to her friend and loyal supporter Tracy Chapman.
In a statement, Chapman thanked for the support received and stated that The past 20 years have been 'terrible for Kathleen'especially for "the pain and suffering he had to endure after the loss of his four children".
"They all miss each other every day" qualified in respect of deceased minors.
For her part, Folbigg's attorney Rainie Rego viewed the pardon as "the decisive moment of a long and painful journey" and stated that the case shows that "the legal system can be wrong".
This case should revive the discussion about to strengthen the interaction between law and science, make important reforms so that the legal system makes decisions based on the best available scientific evidence and not on speculation," he said in statements to the local press.
A group of scientists led by a Spanish immunologist Carola Garcia de Vinueza and led by Dane Michael Toft Overgaard in 2020 concluded that the death of the Folbigg babies could be due to genetic causes.
Scientific research published in a specialized journal europeanfrom the European Heart Association, links a genetic mutation (CALM2) of Folbigg's two daughters, Sarah and Laura, sudden cardiac death.
In addition, a study by an international team of 27 scientists found that children were carriers of rare variants of the gene which kills rodents with epileptic seizures.
In 2003, Folbigg was sentenced to 40 years in prison.reduced to 30 years in 2005 for the murder of three of his children and for the murder of another of them, and unsuccessfully appealed his sentence several times, maintaining his innocence and assuring that his children died of natural causes in a city from the Hunter Valley, about 120 kilometers from Sydney.
It was reopened following a letter sent in March 2021 100 scientists, including two Nobel Prize winners, appealed to the Australian authorities for clemency and the immediate release of Folbigg.
Source: Aristegui Noticias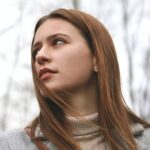 As an experienced journalist and author, Mary has been reporting on the latest news and trends for over 5 years. With a passion for uncovering the stories behind the headlines, Mary has earned a reputation as a trusted voice in the world of journalism. Her writing style is insightful, engaging and thought-provoking, as she takes a deep dive into the most pressing issues of our time.