DARPA and General Atomics are preparing for flight tests of new LongShot drones to be launched from warplanes. The new drone will help older fighters adapt to new combat conditions.
With the 5th generation warplanes such as the F-35 Lightning II entering service recently, we already expect the 6th generation warplanes to enter service in the next 10 years. But all major powers still have 4th generation fighters, how can they be adapted to the new conditions of air combat?
General Atomics' LongShot drone, which has been in development since 2020, combines air-to-air missiles with a jet engine that can be launched from a fighter jet. This will allow older aircraft to differentiate themselves from more advanced competitors and allow LongShot to enter the fray.
Summer testing is planned to start in 2024 and will be devoted to evaluating the key characteristics of the vehicle's handling. The data collected will be used to plan further changes and testing.
"We are very excited to get in the air," said Mike Atwood, GA-ASI vice president of advanced aviation programs. "Summer trials will test digital designs refined throughout the project. General Atomics is committed to using this process to rapidly create innovative unmanned national defense capabilities." Source
Source: Port Altele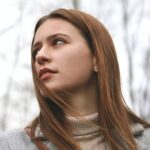 As an experienced journalist and author, Mary has been reporting on the latest news and trends for over 5 years. With a passion for uncovering the stories behind the headlines, Mary has earned a reputation as a trusted voice in the world of journalism. Her writing style is insightful, engaging and thought-provoking, as she takes a deep dive into the most pressing issues of our time.