Riot Games representatives announced the attack on their official Twitter account, promising to tell everything the investigation revealed. The incident disrupted the release schedule of the flagship League of Legends (LoL) game.
What hackers want
As it is now known, after penetrating the systems, The attackers managed to steal the League of Legends (LoL), Teamfight Tactics (TFT) source code, as well as an old anti-cheat platform.. Teams in both projects are investigating whether scammers can use the stolen data to create new cheating tools and analyze whether any patches are needed to prevent potential attacks.
Also, a few days later, the cybercriminals submitted their request to the company – 10 million dollars.
Today we received a letter requesting penance. It's clear we won't pay. While this attack has disrupted our development environment and may cause problems in the future, the most important thing is that we make sure that no player data or personal information is compromised.
– wrote on Twitter Riot Games.
If the company pays, the hackers promise to remove the source code from its servers, providing the company with "information on exactly how they got into the systems and advice on how they can prevent future breaches."
We don't want to damage your reputation or cause public outrage. Our only motivation is financial gain. Failure to comply with our requirements will cause the hack to become public domain and the extent of the leak will become known to more people.
– hackers write a letter to Riot Games.
The company said it is already collaborating with law enforcement and third-party experts investigating the incident. Detailed report will be published later.
Source: 24 Tv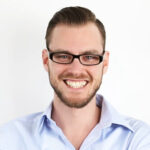 John Wilkes is a seasoned journalist and author at Div Bracket. He specializes in covering trending news across a wide range of topics, from politics to entertainment and everything in between.