In this video, I present the Infinix Note 30 Pro, a beautiful cell phone with a 68W charger, higher than the average smartphone and a beautiful design with some details that may not please everyone, but still well differentiated. Depending on which angle you look at it from, it can reflect different colors, ranging from oranges and greens to cooler colors.
Link to buy Infinix Note 30 Pro
Infinix is ​​a brand that is still little known in Brazil, but is gradually gaining popularity. It is a Chinese company that has partnered with Positivo to manufacture smartphones in Brazil. In the case of the video, we used a mobile phone that could be imported, at the time I recorded the video, it was not made here in our country.
As is common among Chinese brands, they always strive to offer high download speeds and other features that are not so prominent among Brazilian companies.
In terms of design, the Infinix Note 30 Pro has a rugged look and considerable weight, with reinforced and well-mirrored edges. However, I don't really like the location of the cameras on the back. Another point that I pay attention to in the video is the 108-megapixel camera, which delivers excellent image quality despite making very heavy files.
The device has IP-53 water and dust resistance, which means that it is not completely waterproof, but it can withstand splashes. In addition, the Infinix Note 30 Pro features a large 6.78-inch screen with a 120Hz refresh rate for a very smooth viewing experience.
In terms of battery, the Infinix Note 30 Pro packs a 5,000mAh battery and its 68W charger provides extremely fast charging. In just 14 minutes, I managed to charge the battery by 40%, which is impressive.
As for the camera system, there are some pros and cons. The 108 MP sensor, for example, captures a lot of detail, but on the other hand, the image stabilization isn't the best. To take a photo, you must hold the device firmly for a few seconds after pressing, as the image may take some time to process.
The Infinix Note 30 Pro also offers an interesting feature: up to 15W inductive charging. If you have an induction charging pad, simply place your phone on it to start charging.
Either way, the Infinix Note 30 Pro is a device worth considering, especially if you value a long-lasting battery and fast charging.
…..
Source: Mundo Conectado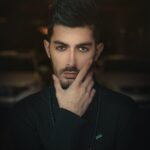 Donald Salinas is an experienced automobile journalist and writer for Div Bracket. He brings his readers the latest news and developments from the world of automobiles, offering a unique and knowledgeable perspective on the latest trends and innovations in the automotive industry.