We said earlier that the Titanic was fully scanned in 3D. The world's most accurate digital replica of the ship will allow scientists to pinpoint the exact causes and details of the accident. While examining the ship's massive wreck, the team stumbled upon a small but important detail – a turquoise and gold necklace adorned with a megalodon tooth.

A necklace with megalodon teeth was found among the wreckage of the Titanic / Photo by Magellan
megalodon
It is a prehistoric giant shark that existed about 20 million years ago.
Despite the stunning find, the strict rules imposed by the agreement between the UK and the USA did not allow the necklace to be removed at the scene of the disaster. For this reason, the Magellan company turned to artificial intelligence technology to find its true owner.
How to find the owner of the necklace
Using advanced algorithms of artificial intelligence, the company aims to analyze video recordings of passengers boarding the Titanic. The system aims to catalog the clothes people wore on the day they embarked on their fateful journey, by carefully scanning and processing images with facial recognition technology.
This groundbreaking technology has the potential to identify which of the passengers is wearing the mystery necklace, which could then allow searches of the owner's living relatives.
Other finds from the ship
In addition to the missing necklace, recent 3D images have revealed other sharp remains that shed light on the events that took place during the ship's tragic demise. Among the finds are a pair of shoes and corked champagne bottles scattered among the debris. These eerie glimpses into the past are a somber reminder of the fateful night of the Titanic when it collided with an iceberg that determined its fate and claimed the lives of more than 2,200 passengers.
Source: 24 Tv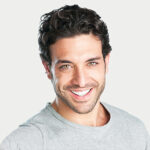 I'm Maurice Knox, a professional news writer with a focus on science. I work for Div Bracket. My articles cover everything from the latest scientific breakthroughs to advances in technology and medicine. I have a passion for understanding the world around us and helping people stay informed about important developments in science and beyond.