Looking at the world, the average height is 1.73 for men and 1.61 for women. Given these proportions, As people living in Turkey, we can say that we are not out of luck.
where we were born and where we live, one of our most distinctive physical features. If you're ready to learn how it can affect our height, let's get started.
Let's first look at the average heights in our own country and some other countries.
We mentioned the average height of the world at the beginning. country specific When we look:
Top of the list of 188 countries; with an average of 1.84 in men and 1.70 in women, The country with the highest average height is the Netherlands Pull.
The country with the shortest average length is located between Australia and Indonesia in Southeast Asia. East Timor, an island nation.
Türkiye is on this list; With an average of 1.76 (M), 1.62 (K) It ranks 64th. We're not bad…
Genetics, of course, influence the average length of the country.
Scientists suggest that about 80% of a person's height is determined by the DNA they inherit. According to the researchers, there are nearly 700 genetic variants that determine human height. As it looks now, of people who are citizens of the same country preserved and passed on to future generations.
The other factors from DNA are; may vary with other factors such as diet, health sector and living conditions. Taking all this into consideration, The average height varies from country to country. shouldn't be surprised.
Taking an example from East Timor, which has the shortest average length in the world, helps us understand the reasons for their shortness.
Average height by country, living there on the health and well-being of the population can give ideas. As East Timor is among the poorest countries, the results are as follows:
to nutritious food access difficulty
to medical facilities inability to have
Bad living conditions
Looking at all these items; in East Timor, stunted growth and short stature emergence is inevitable.
The "island rule" underpinning evolution may provide a clue about short stature in island nations.
Called the term "island government"; rodents usually grow on the islands, carnivores and some large mammals generally claims that it is shrinking.
Some scientists argue that this is true for all island mammals. Maybe Aboriginal people living in the island country That's one of the reasons it's short.
The average height of some countries may vary due to exceptional reasons such as sexual selection as opposed to living conditions and DNA.
According to research by Dutch scientist Gert Stulp, the Dutch were not that tall 150 years ago. Even compared to other Westerners they were short.
Want to understand what caused this change and research into the effect of height on reproduction Stulp collected height data from 94,000 Dutch people who had children between 1035 and 1967. As a result of his research, he found that taller people had more children.
It is not clear why the Dutch and tall people have more children, but those from the countryside have effects on future average height apparently.
Sources: Wise Voter, The Cut, Medline Plus, BBC, BBC 2
Source: Web Tekno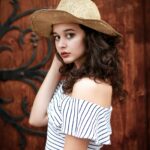 Ashley Johnson is a science writer for "Div Bracket". With a background in the natural sciences and a passion for exploring the mysteries of the universe, she provides in-depth coverage of the latest scientific developments.