Trillions of the smallest microplastic particles can clog the guts of fish, destroy marine tissue and cause entire populations to decline. Due to their small size, they are almost impossible to catch from water with current technology.
How does it work
The blue mussel (Mytilus edulis) is a voracious filter mollusk with a blue-black shell. It ingests microplastics and other contaminants with its regular food. It then isolates the pollutant in the stool, which is much easier to remove from the water than the microplastic particles themselves.
In fact, only cleaning will be required after the mussels,
– Says Penelope Lindeke, who led the study from the Plymouth Marine Laboratory in Great Britain.
In laboratory experiments, mussels ate and then "recycled" about two-thirds of the microplastics from the water. The scientists put them in baskets and took them to the nearest pier in Cornwall. The researchers chose a cove where waste from boats and ships is usually dumped and the contents of the city's storm sewers flow. 300 mussels filtered out about a quarter of a million particles per hour.
Mussels do not store plastic in their tissues, so they can still be eaten.. Scientists propose turning mussel excrement containing microplastics into a beneficial biofilm.
Source: 24 Tv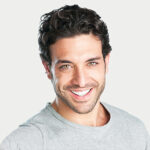 I'm Maurice Knox, a professional news writer with a focus on science. I work for Div Bracket. My articles cover everything from the latest scientific breakthroughs to advances in technology and medicine. I have a passion for understanding the world around us and helping people stay informed about important developments in science and beyond.